Second Half will Tell All in MLB, Fantasy
Something funny happened last weekend. The Red Sox and Yankees played a pretty darned good split four-game series, yet nobody seemed to notice. Of course the talking heads will cite how the Yankees aren't that good (they aren't) and how the whole Sox-Yanks thing has become totally watered down (it has).
Fact is, the rivalry hasn't been close to what it was in the glory days of 2003-05 — when five hour, extra-inning, extra hating blood matches were the norm, and seven-game epics with pennants on the line were the closing acts. It had, however, maintained its standing as the story of the moment whenever it renewed itself — until now.
Alas, thanks to a devilish doormat promptly shedding half of its moniker and undergoing a hasty metamorphosis, Sox and Yanks are now as dated as the Devil Rays themselves.
The Rays though? Now there's a story.
Spawned by predecessors who could never fare better than worst — and were most noteworthy for sporadic "jayvee vs. varsity" dustups with the Sawx and Bombers — this new and improved and monosyllabic contingent from Tampa has taken baseball by the jugular in '08.
They've been a lap ahead of New York all year and have swept Boston twice at Tropicana Field. The most recent broom job, culminating on July 2, had those talking heads foaming at the mouth. Some waxed poetic, associating the Rays' many weapons with the various tentacles emerging from the body of an octopus. Others boldly proclaimed that the Rays would use the thrilling series as a springboard to a championship. And all this gushing was amid constant reminders that — you might want to be sitting for this one — Rays fans somehow managed to outnumber Sox fans at the Trop! Three games in a row! Heady stuff.
Look, as a Red Sox fan with a keen interest in the Rays after what they did to my team (twice), I'm not about to dismiss the path traveled by this young and redoubtable ballclub. Though I will point out the possibly hazardous path that lies ahead.
Any team that can pull into the All-Star break improbably leading its division is automatically branded with expectation. When play begins in the second half and that bullseye is suddenly squarely on your back, that's when things can start going awry. It should be noted that the term "second half" is a bit misleading. When the Rays begin playing again after the All-Star break, they will do so with 94 games (or 58 percent) already in the books. That leaves just over 40 percent (or 68 games) of the season to be played, which means after a handful of contests the Rays are going to find themselves in the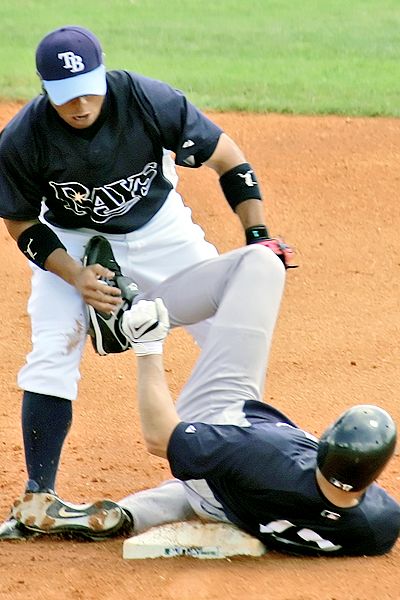 thick of a pennant race.
It's a pennant race that's going to have to be waged over two months against a couple of Goliaths who have no love lost for this new flavor in the AL East (and if anything, have softened a bit on each other as they mutually acknowledge the new blood).
If the baseball season as a whole is like a marathon, the second half is more like an 800-meter race — pacing remains critical but the event feels more like a sprint. One poor road trip while your competitors are taking care of business can be fatal. The pressure mounts with each passing day.
While the Red Sox (two titles in the last four years) and Yankees (a combined 147-80 over the last three second halves) have proven themselves to be the standard-setters for finishes, the Rays have no basis for comparison because they have played the spoiler role down the stretch every year of their existence.
Am I writing the Rays off? Far from it. I'm just calling for some tempering of October predictions until the young guns have actually experienced an existence with bona fide expectations. Lest we forget, expectations have been known to weigh down even the fleetest of foot.
And now here are some players who — like the Red Sox and Yankees — are established second half destroyers, and should be accordingly protected/coveted.
Garrett Atkins One of the true all-around hitters in the game. Atkins hones his batting eye over the course of the season and by the time the All-Star break comes and goes, the third baseman is locked in. He batted .354 with a .437 on-base percentage, 18 homers and 62 RBIs after the hiatus in 2006 and followed that up with a .349/.409/12/58 second half last year. Hold onto him tight, his best is still to come.
Nick Markakis He may be one half German and the other half Greek, but the young outfielder is all about the second half. In 2006 — his first year in the bigs — Markakis batted .311 with 14 homers and 41 RBIs after the break. Last year his second half was even bigger, as he sported a .325 average with 14 homers and 61 RBIs over the last 40 percent of the season. Do what you can to secure the services of an established twilight performer.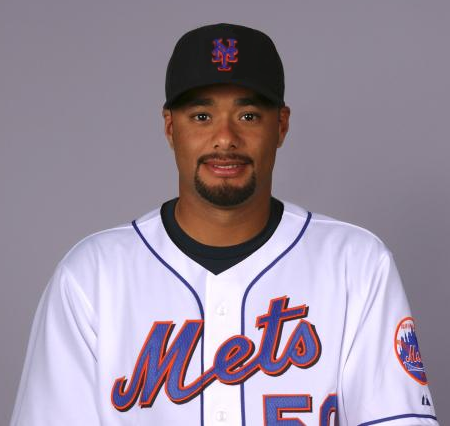 Mark Teixeira Of all the blue-chip sluggers out there, Teixeira is the one who has made second half dominance his calling card — at least over the last two years. In the first halves of 2006 and 2007, Teixeira meandered along, doing his best Brian Daubach impression (9 homers/49 RBIs in '06 and 12/41 in '07). Then, after the All-Star respites, he got mad (maybe because some fool dared utter his name in the same breath as Brian Daubach), going off for 24 bombs and 61 RBIs in '06 with an encore of 18 and 67 last year. If someone offered me Teixeira for Adrian Gonzalez today, I'd do it in a heartbeat. But that's just me.
Johan Santana Second half surges from the rubber begin and end with Johan. Forgetting last year — when Johan was less himself than John Malkovich was in "Being John Malkovich" — Santana has been downright nasty when the margin for error becomes smaller. Please allow his second half numbers to speak for themselves: 10-1, 2.54 ERA in 2006; 9-2, 1.54 ERA in 2005; 13-0, 1.21 ERA in 2004. So… Yeah… You might want to keep the guy around for the remainder of '08.