Divisional preview for the bettors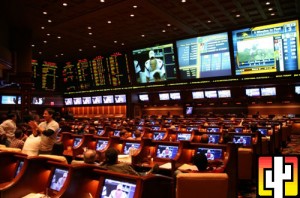 There were two prevailing themes throughout a wild-card weekend that included three lopsided final scores and a lone good game that was thwarted from becoming a potential classic because one of the quarterbacks was playing on one leg for the final three quarters.
No. 1 – All four favorites covered the point spread with room to spare.
No. 2 – Each game finished comfortably under the total.
That made for an interesting weekend for the Las Vegas sports books, which pretty much never want to see multiple favorites covering because the public typically rides the favored team. On the other hand, they love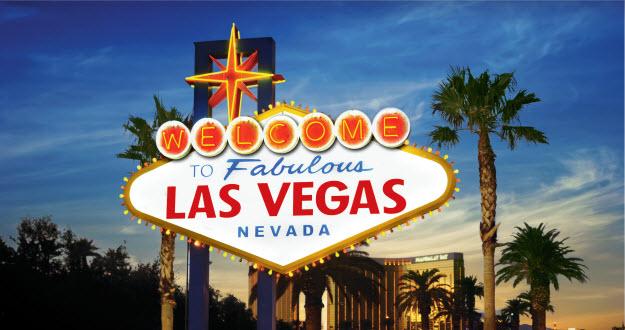 seeing games go under, since the public almost always bets overs (the reason being that a recreational bettor doesn't want to invest in a game and root for nothing to happen, which is what betting unders equates to). Despite the continued trend of favorites covering, thanks to each of the wild-card games finishing under the total, Vegas likely avoided sustaining heavy damage for the weekend.
A common misconception is that bookmakers prefer to have equal action on each side of a game, so they can simply take their 10-percent wagering fee (or "vig") and reduce their own liability. While they are not opposed to such a scenario, there's a reason why they are bookmakers to begin with. They enjoy the action just as much as any gambler placing a bet at the window, so when they have a solid read on a game they may not move the line if they are of the mind that the money is coming in on the advantageous side.
For example, this weekend's divisional slate is highlighted by the Saturday night game between the Packers and 49ers in San Francisco. Not only does the contest feature a pair of well-known public teams (Green Bay being one of the most public teams in the NFL), it also represents a rekindling of one of the league's great playoff rivalries. From 1995-2001, Green Bay and San Francisco met five times in the postseason, with the Packers winning four of those meetings.
For Saturday's matchup, the line opened at San Francisco -3. It has yet to budge at any of the major Vegas sports books, which would indicate there has been equal action on each side. However, using the analytics of sportsinsights.com – a website that tracks betting trends and real bets made at seven offshore sports books – and pregame.com – a site that monitors the same thing in Vegas – you can see that approximately two-thirds of all tallied bets have come in on the Packers.
Now there exists the possibility that the heaviest bets (the four- and five-figure wagers made by pros and whales) have come in on the Niners side and are thus disproportionately accounted for in that 36 percent of total wagers. Or it could be that the bookmakers simply don't want to move off that key number of three, which approximately 15 percent of all games fall on. In reality, it's likely a bit of both.
While it's tough to gauge exactly how the distribution of money shakes out on either side of that three-point spread, there is far less ambiguity in respect to which team the bettors favor to win outright and advance to the NFC Championship Game. That would be the Packers, whose money line (a sliding-odds bet on the outright winner of a game) opened at +150 (meaning a $100 bet returns $150) and has since been reduced to +125, and in some places +120. Nearly 80 percent of money line bets cast in Vegas have been on the Packers.
No such consensus has formed on the other NFC game between the Seahawks and Falcons in Atlanta. That was initially reflected in Atlanta opening as a cautious two-point favorite at home (home teams receive an automatic three points, meaning the bookmakers would have slated Atlanta as one-point underdog on a neutral field), which is indicative of the lack of confidence both the bookmakers and bettors have in the Falcons. It was then substantiated by the current 53/47 Atlanta/Seattle split in percentage of offshore bets, and 60/40 ratio in Vegas. That cumulative slight edge in total bets on the Falcons resulted in a fairly insignificant half-point adjustment by the sports books in Atlanta's favor to -2.5. In addition, the money line bets have been split down the middle.
Add it all up and it seems neither the bettors nor bookmakers know what to make of this game. The cases for and against Atlanta are equally strong. On one hand, the Falcons are the No. 1 overall seed and were 7-1 at home this year. Their quarterback, Matt Ryan, is 33-6 in his career inside the Georgia Dome. However, one of those defeats was a 48-21 pasting at the hands of the Packers in the divisional round of the 2010 playoffs. And Ryan is 0-3 as a playoff starter. That, too, can be spun a few ways: Can such a good home team and its dominant-at-home quarterback really drop a fourth consecutive postseason game? Or are the Falcons' playoff issues systemic?
That's not even taking into consideration the Seahawks, who dominated the final three quarters against the Redskins last week after falling behind 14-0. There's no doubt Russell Wilson proved his playoff mettle by not flinching in the face of a two-touchdown deficit, but would Seattle still be here had Robert Griffin III not re-injured his knee on the second drive of the game? Can the Seahawks overcome a second consecutive cross-country trip and win a game that begins for them at 10 a.m. local time? Again, there's a reason this is the one game for which no clear consensus has formed.
On the opposite end of that spectrum are the AFC games between the Broncos and Ravens, and Patriots and Texans. Not only are New England and Denver public teams (the Broncos gaining that status because of Peyton Manning), but fresh in the minds of all bettors are the recent matchups between each pair of teams. In Week 14 on Monday night, the Patriots dismantled the Texans, 42-14. And in Week 15 in Baltimore, Denver rolled over the Ravens, 34-17, in a game that was more lopsided than the score showed.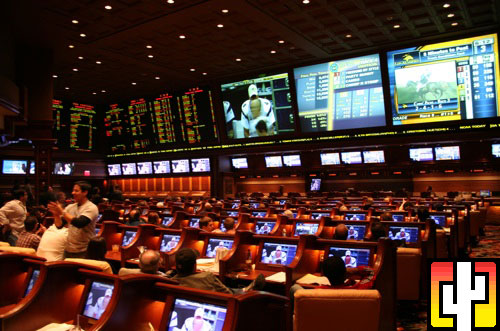 The public typically aligns itself with Manning and/or Tom Brady, which compounded by the fact that the Ravens and Texans looked completely outclassed just a few weeks ago, made the bookmakers open both the Broncos and Patriots as runaway favorites of between nine and 9.5 points. The offshore sports books opened both games at -10 and actually pushed them to -10.5 late Friday night before settling back on 10 (for the most part). This is a classic case of line shading, which is a tactic bookmakers use to their advantage in situations like this.
For example, if bookmakers crunch their numbers and weigh the various factors and determine that the Patriots are 8.5 or nine points better than the Texans, the line that appears on the board will be 9.5. That's because the bookmakers know that recreational bettors wager on teams, not numbers. Whereas a pro may like the Patriots at -8.5, if that number comes out at -9.5, the pro will potentially switch sides. Recreational bettors are riding the Patriots regardless of whether the line is shaded or not.
Now, in a season that has seen favorites cover at an inordinate rate, the question becomes does the line shading even matter for these games? After all, the Ravens and Texans were run off the field not even a month ago, so who's to say the same thing won't happen again? It's generally understood that regular-season outcomes have little bearing on playoff outcomes because adjustments can be made, there's more game-planning and teams are operating with heightened levels of focus. The opposite line of thinking is that if a team was able to assert its will over an opponent once, that should be sufficient enough to draw a definitive conclusion about the rematch. So which theory is most applicable to this pair of games?
Let's use the last four years as a sample size and analyze playoff rematches of regular-season games that were decided by at least 14 points. Over that span, there were nine such games. In five instances, the team that won handily in the regular season went on to repeat its performance in the playoffs:
2011: Patriots 41, Broncos 23 in regular season; Patriots 45, Broncos 10 in playoffs
2011: Saints 31, Lions 17 in regular season; Saints 45, Lions 28 in playoffs
2009: Jets 37, Bengals 0 in regular season; Jets 24, Bengals 14 in playoffs
2009: Cowboys 24, Eagles 0 in regular season (second of two Dallas wins);
Cowboys 34, Eagles 14 in playoffs
2008: Ravens 27, Dolphins 13 in regular season; Ravens 27, Dolphins 9 in playoffs
On the flip side:
2010: Saints 34, Seahawks 19 in regular season; Seahawks 41, Saints 36 in playoffs
2010: Patriots 45, Jets 3 in regular season; Jets 28, Patriots 21 in playoffs
2009: Packers 33, Cardinals 7 in regular season; Cardinals 51, Packers 45 in playoffs
2008: Eagles 48, Cardinals 20 in regular season; Cardinals 32, Eagles 25 in playoffs
While this sample is small, two trends are clear. First, the teams on the winning side of the blowout in the regular season prevailed again more frequently in the rematch (at a 55-percent clip and by an average of 20 points). Second, if you look closely at the four instances in which the team on the wrong side of the regular-season blowout reversed course in the playoffs, you'll see that not only did they compete in the rematch, but they all won outright.
Minus the 2010 Jets-Patriots game, when Rex Ryan's decision to flood Tom Brady's passing lanes with defensive backs flummoxed Brady and led to an upset of a generally young and inexperienced New England team, those other three games exceeded the bounds of quantification. The Seahawks were buoyed by nobody giving them a chance as a perceived 7-9 fraud against the defending champion Saints. And something simply got into the Cardinals during that 2008-09 run, when they came within a minute of becoming unlikely Super Bowl champions before carrying that momentum over into a wild-card game against the Packers the next year. One thing those games had in common – other than being among the most memorable wild-card games of all time – was both Seattle and Arizona enjoyed home-field advantage. And boy, did those delirious crowds ever do their part to inspire their teams. The point is, those games were undoubtedly the outliers of the bunch. Sometimes crazy stuff happens in the playoffs that defies explanation.
So back to Broncos-Ravens and Pats-Texans. Does either Baltimore or Houston have the look of a team that could follow the Seattle/Arizona blueprint, and do so in enemy territory? Are there chinks in the armor of the Broncos and Patriots that we've failed to notice? Or are Denver and New England simply in a higher class than their opponents and are set to showcase that for a second time? We'll soon find out.
Predictions:
Broncos 27
Ravens 13
Packers 24
49ers 21
Falcons 27
Seahawks 23
Patriots 34
Texans 23