Let's start with the bad news. For fans of the Raiders, Chiefs, Browns, Jaguars, Panthers and Eagles, the next significant date on the NFL calendar is April 25, 2013. Realistically eliminated from playoff contention, those teams and their followers should already be seeking the input of Mel Kiper Jr. and Todd McShay (or in the case of Philly fans, preparing to make the 90-minute jaunt to New York City for a primetime boo-off with Jets fans at Radio City Music Hall next spring). Unfortunately, the 2013 NFL Draft is all those fan bases currently have to look forward to.
Now to the good news. With only six teams whose records have them earmarked for 2013 and beyond, that leaves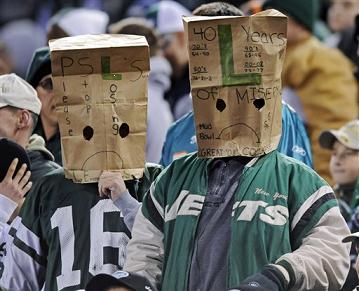 25 playoff hopefuls (plus the Jets) as the season hits the home stretch. Not too shabby. Of those, seven have four wins, four have five wins, five have six wins and 10 have at least seven wins. Some are hot, some are hurt, some are hollow, some are inconsistent, some are scary, some are just plain mediocre. In the NFC, there could be a fistful of solid teams that don't make the playoffs. In the AFC, the Chargers are still very much alive. So there's that. If I had to pick a Super Bowl matchup today, not one of the three best teams by record would be included. In other words, there are many unknowns with a mere five weeks to go in the regular season.
Since the playoff picture is so murky and out of focus, why don't we turn this column into a microscope and see if we can't reduce a bit of the blur? (Be advised: Any Tebows in the rearview mirror are closer than they appear).
AFC
Division winners – New England, Baltimore, Houston, Denver
The Patriots' closing slate (Houston, San Francisco, Miami twice, at Jacksonville) is certainly no cakewalk, but they are straight rolling and haven't lost a second-half game since 2009. Winning out will give New England 13 victories. Denver is clicking too, and its schedule (Tampa Bay, at Oakland, at Baltimore, Cleveland, Kansas City) is manageable. The Broncos should run the table as well and finish with 13 wins. At 10-1, the Texans are the odds-on favorite for the No. 1 overall seed in the conference, but their schedule (at Tennessee, at New England, Indy twice, Minnesota) has potential bumps in the road, and they are fresh off barely escaping five-quarter games against the Jaguars and Lions. Houston looks like the AFC's third 13-3 team. Since the Broncos lost to the Patriots and Texans and the Texans will have lost to the Patriots (future-perfect tense alert!), the tiebreaker will go: New England, Houston, Denver. That means the Broncos and 9-2 Ravens – who are poised to stumble down the stretch, just wait – will be hosting Wild Card games.
Wild Card teams – Pittsburgh, Indianapolis
The Steelers are in the midst of their first losing streak since 2009 and likely won't be pulling out of it with a Week 13 matchup in Baltimore that Ben Roethlisberger is unlikely to return for. If Pittsburgh were in the NFC, there would be legitimate cause for concern. But in a top-heavy AFC, the Steelers should be able to rebound from their tailspin and win their last four games (San Diego, at Dallas, Cincinnati, Cleveland). Injuries aside, this is a team that was playing at a high level in reeling off four straight wins against some quality opponents before losing its quarterback. Nine wins will be good for the second Wild Card, and at 7-4, the Colts should be able to squeeze two out of a challenging final five (at Detroit, Tennessee, Houston twice, at Kansas City). Indy will need to continue to protect its turf, which means splitting with the Texans. That's doable as long as Andrew Luck doesn't hit the so-called rookie wall.
Outside looking in – Cincinnati, San Diego, Miami
The 6-5 Bengals have come on strong, but despite a 21.3 point average margin of victory during their three-game winning streak, it's tough to put a lot of stock in it considering they beat the Raiders, Chiefs and the Giants on one of Eli Manning's personal bye weeks. Cincinnati would need to pull three wins out of a daunting closing slate (at San Diego, Dallas, at Philadelphia, at Pittsburgh, Baltimore). Can't see it. As usual, the 4-7 Chargers should be better, but their quarterback and coach are a turnover/blunder machine. However, given San Diego's proclivity for December surges and a palatable schedule (Cincinnati, at Pittsburgh, Carolina, at Jets, Oakland), it's not out of the realm, right? On second thought … yes, yes it is. Six words for the 5-6 Dolphins: twice New England, plus San Francisco. I think that's six words.
NFC
Division winners – Atlanta, Chicago, San Francisco, New York
Barring a total collapse, the Falcons will waltz to their second No. 1 seed in the last three years. Whether they do more with it than Green Bay 48, Atlanta 21 remains to be seen. But the road to New Orleans will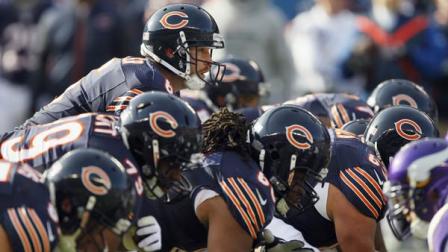 go through the Georgia Dome. The Bears are a borderline juggernaut with Jay Cutler and hopeless without him. Luckily he's back, and thanks to San Francisco's tie, Chicago should be able to secure the second NFC bye with wins in four of its last five (Seattle, at Minnesota, Green Bay, at Arizona, at Detroit). Indeed, the Niners are going to regret drawing with the Rams, as back-to-back road games in New England and Seattle indicate San Francisco will finish 11-4-1 to Chicago's 12-4. The Giants may win nine, they may win 10. But they will win the NFC East and play Wild Card weekend. Just how they like it.
Wild Card teams – Green Bay, Seattle
For once, I'm going to hate being right. In late September, after The Seattle Job got the real referees back on the job, I wrote that the matter would not be resolved until December and/or January. Well lo and behold, it's looking more than ever like the Fail Mary will not only cost the Packers the NFC North crown and a first-round bye, but will also end up putting the Seahawks in the playoffs. At 7-4, Green Bay (which closes with Minnesota, Detroit, at Chicago, Tennessee, at Minnesota) could still win the division, but that will likely require going into Chicago and beating the Bears for the season sweep as well as running the table. Since it will probably take 10 wins to earn the second NFC Wild Card, 6-5 Seattle will need to go 4-1 against a slate of Chicago/Buffalo (road) and Arizona/San Francisco/St. Louis (home). The way the Seahawks play at CenturyLink Field and given how well they played the 49ers at Candlestick, a road win in Buffalo appears to be all that's separating them from 10 wins. And a heap of controversy.
Outside looking in – Tampa Bay, Washington, New Orleans, Dallas, Minnesota
The 5-6 Saints face a murderers' row (at Atlanta, at Giants, Tampa Bay, Dallas, Carolina) to end the season. While they would be a bona fide "team nobody wants to face," it appears that 0-4 start will end up dooming the Saints. The Cowboys have traditionally been floppers in December. Sizing up the 6-5 Vikings' final five games (at Green Bay, Chicago, at St. Louis, at Houston, Green Bay), it's tough to find even one sure victory. The Redskins are playing splendid football behind Robert Griffin III but are still a year away, which leaves the formidable Bucs (at Denver, Philadelphia, at New Orleans, St. Louis, at Atlanta) as the team that figures to be crying foul should they fall a game or tiebreaker short to the Seahawks.
AFC projections
1. New England (13-3)
2. Houston (13-3)
3. Denver (13-3)
4. Baltimore (11-5)
5. Pittsburgh (10-6)
6. Indianapolis (9-7)
Cincinnati (8-8)
San Diego (8-8)
Miami (7-9)
NFC projections
1. Atlanta (13-3)
2. Chicago (12-4)
3. San Francisco (11-4-1)
4. New York (10-6)
5. Green Bay (11-5)
6. Seattle (10-6)
Tampa Bay (9-7)
New Orleans (8-8)
Washington (8-8)
Dallas (8-8)
Minnesota (7-9)